On the 25th of June, John Amaechi held an invite-only Pro Basketball clinic. Offence Sports Marketing was present and the photography was organised by our Photography arm.
John was a great guy to meet and we got to briefly chat about his recent OBE and various other topics regarding his past pro career and current ventures.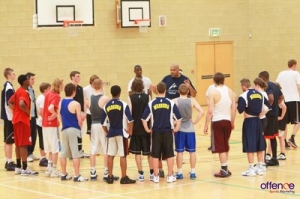 It was an all-day event, with the morning and early afternoon sessions being the training camps, then the Shropshire Warriors' minis awards, which John Amaechi
presented alongside the Lady Mayoress of the city of Telford. The evening was the Shropshire Warriors' award presentation to all of their senior teams. We were able to mingle with the guests, the staff and various members of the Shropshire Warriors' organisation.
Pictures will be available soon.